BIO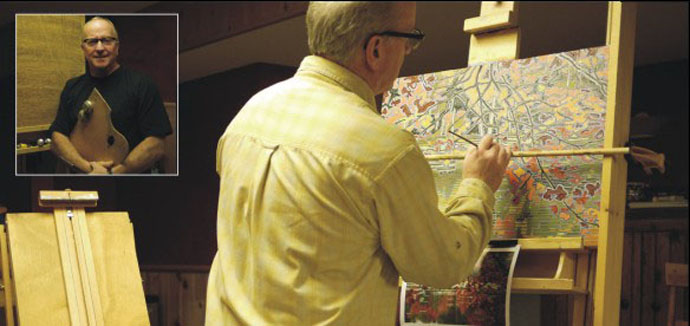 David Cairns Conning was born in Toronto in 1958. His formal arts training is as a graduate of Graphic Design from Sheridan College. His professional career includes marketing and art direction in Toronto. For the past ten years he has operated his own company assisting corporations with the application of their retail image in liaison with architects and builders.

Mr. Conning is the third generation in his family to have an attachment to Ontario's "near north" where he has spent much of his life. His Grandfather, as a United Church minister, travelled throughout the region, living in Manitowaning, Baysville, Port Carling, and Rosseau. From this experience, David's father passed on an appreciation for the area which influences his work.

He and his wife and daughter live in Orangeville, Ontario and spend as much time as possible at the family cottage on Lake of Bays, near Dwight and Dorset (both being towns where his grandfather once preached).
From the artist
"I have begun painting again in the last ten or so years. I'm intrigued with colour inversion and the idea that perhaps, in the blink of an eye, it helps us to perceive shapes, colours and space.
I started to explore this with the paintings shown as 'Series 1'. Included are details of: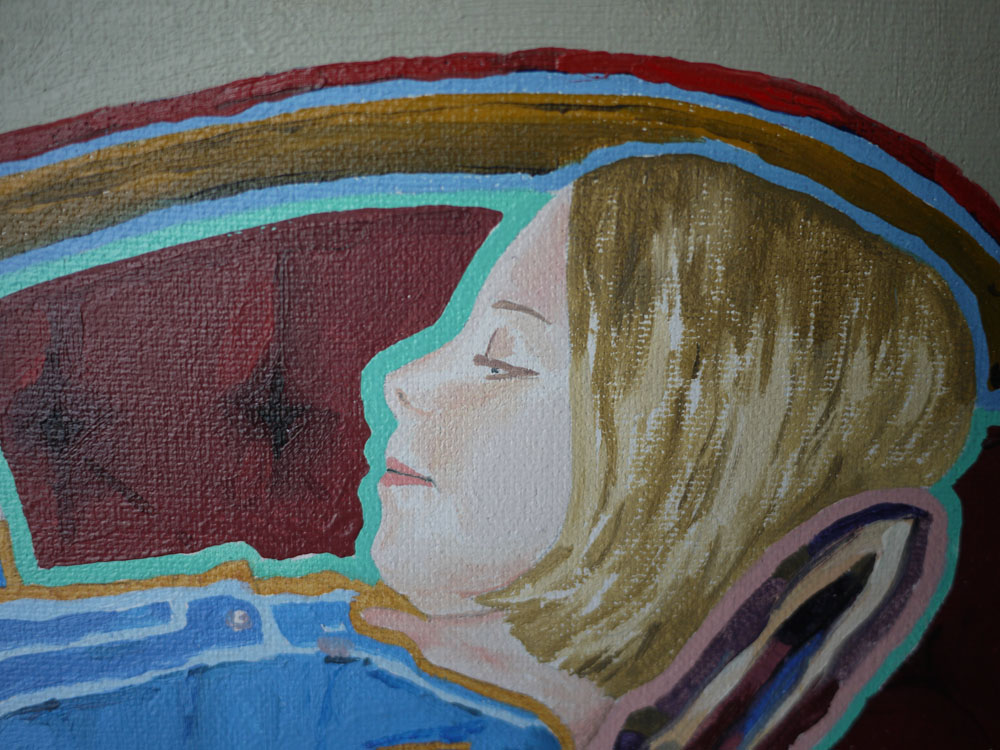 'Laura on a Red Couch'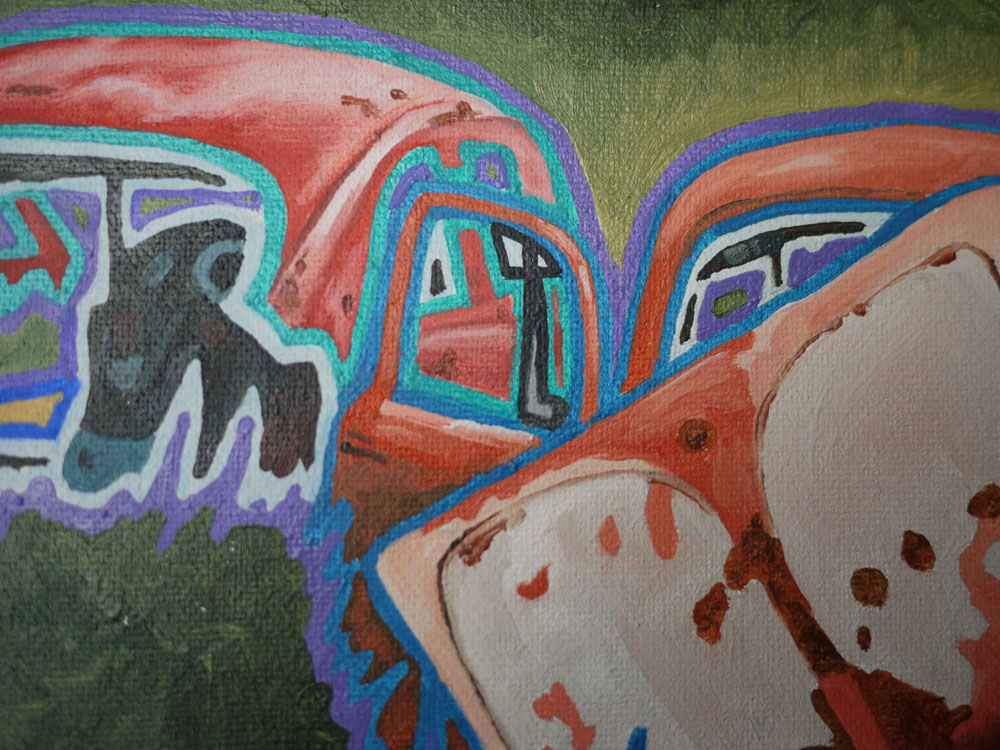 'Three Volkswagens by a Barn'

In the 'Series 2' paintings, I worked toward more simplified shapes, more interpretive and, hopefully evocative images. Details of this series can be viewed for: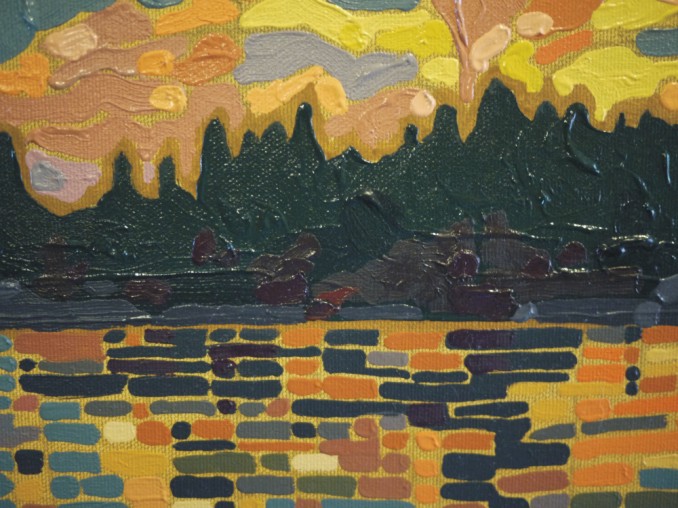 'Settling Evening Lake'
A combination of these two styles led to 'Series 3'. Details are shown for:


'Muskoka Road 3'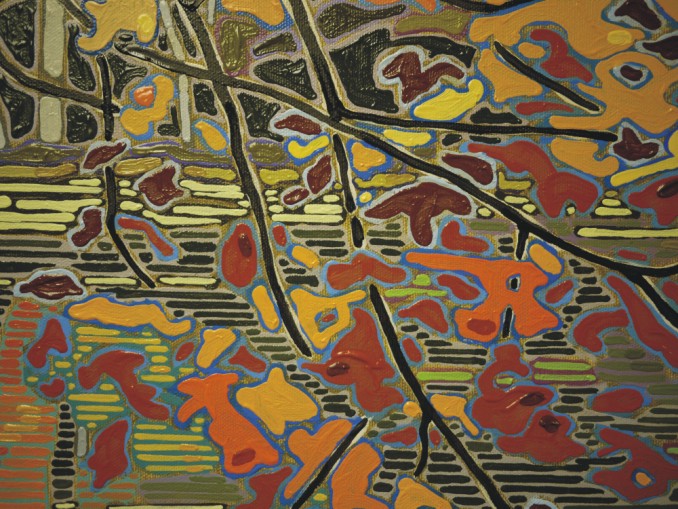 'Tangled View of a Calm Lake'








Part of the process for this style is an inversion under-painting which is intended to help me explore this perception theory.
I hope that you find interest in the work and I would be interested in any feedback that you have to offer."

Dave Conning